Escaping Plato's Cave: How America's Blindness to the Rest of the World Threatens Our Survival (2007)
"A great foreign correspondent draws on forty years of travels and experiences to paint a vivid picture of how America is falling short of its highest values and crippling its global leadership."
-James F. Hoge, Jr, editor, Foreign Affairs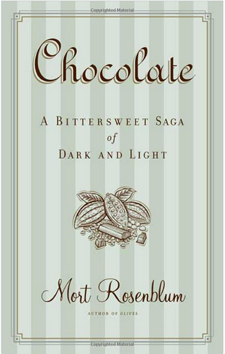 Chocolate: A Bittersweet Saga of Dark and Light (2006)
"A fascinating account of the history and mystery of chocolate."
-David Shaw, Los Angeles Times
"Part natural history, part mouthwatering tour of chocolate growers and makers, Chocolate is for anyone who loves chocolate, as well as anyone awed by the pursuit of excellence in any field."
-Marta Salij, Detroit Free PressWinner, 2006 IACP Cookbook Award (Literary Food Writing Category).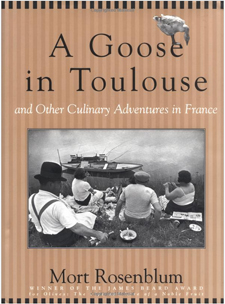 A Goose in Toulouse (2000)
"Rosenblum has brought the intrepid rigor of his 30 years as a war correspondent to bear on France's battle to remain the world's source of fine food. The result is a rollicking roll through the heart, myth, soul – and belly – of the land of Bon Appetit, a century after Escoffier. More, please."
-Molly O'Neill, New York Times Magazine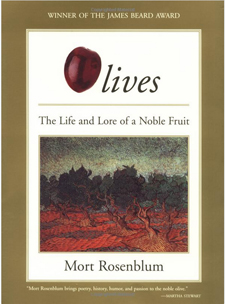 Olives (2000)
"Pit by pit, his savory details add up,"
Christopher Lehmann-Haupt, New York Times
"In his insatiable quest to show us our world, Mort Rosenblum has found the olive an engaging and amusing witness to our civilization."-Christiane Amanpour, CNNWinner, James Beard Award
The Secret Life of the Seine (1995)
"Rosenblum's moveable feast has a top speed for five knots – fast enough for fun, languid enough for dreaming. Take the trip you'll never take: This is what books are for."
-Garry Trudeau
"In Mort Rosenblum's pilgrimage my heart filled with yes at every word. This is more than a trip through Paris but rather the sound of the whole world through the silent language of the Seine."
-Marcel Marceau
Who Stole the News? (1993)
". . .A brilliantly readable and racy account of foreign reporting today, a book that is very serious and very disturbing."
-William Pfaff
"This is the best account available anywhere about the people and the practices shaping today's news. A foreign correspondent himself, Rosenblum knows all the players and where clichés are buried."
-Peter Arnett
Squandering Eden (1990)
"A summing-up of Africa today . . .a call to action."
-Paul Theroux 
Moments of Revolution – Eastern Europe (1990)
With David and Peter Turnley.
Back Home: A Foreign Correspondent Rediscovers America (1989)
"Mort Rosenblum hasn't rediscovered America; he's discovered a new America. It's an extraordinary land of curious customs, fine places, and restless natives. You won't believe it until you see it, and you won't see it until you let Rosenblum show you the way."
-Linda Ellerbee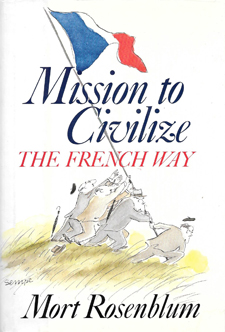 Mission to Civilize (1988)
"The book's excellence owes much to fact and firsthand experience, and possibly more to the author's nonchalant tone."
-The New Yorker
Coups and Earthquakes (1981)
"Not since the late A.J. Leibling – with whom Mr. Rosenblum shares wide experience with wolfish good humor – has anyone so successfully sized up the waywardness and splendor of newsgathering. Everyone who reads newspapers should read this book."
-Paul Theroux
The Abortion Pill (1991)
With Etienne-Emile Baulieu.